The Tradesmen Construction has a full fleet of earth moving & excavation equipment allowing us the ability to perform on all residential, commercial, ag and industrial projects. From residential excavation to major commercial utility & site development.
Site Work/Excavation Services
Erosion Control Management
Site Clearing/Demolition
Footing & Foundation Excavations
Site Grading
Site Utilities
Road Building
Fill Materials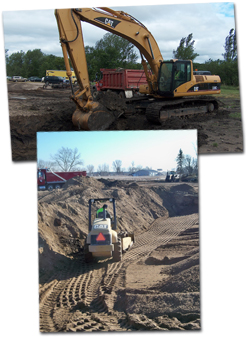 Questions, comments or need a
project bid?
>
click here to learn more